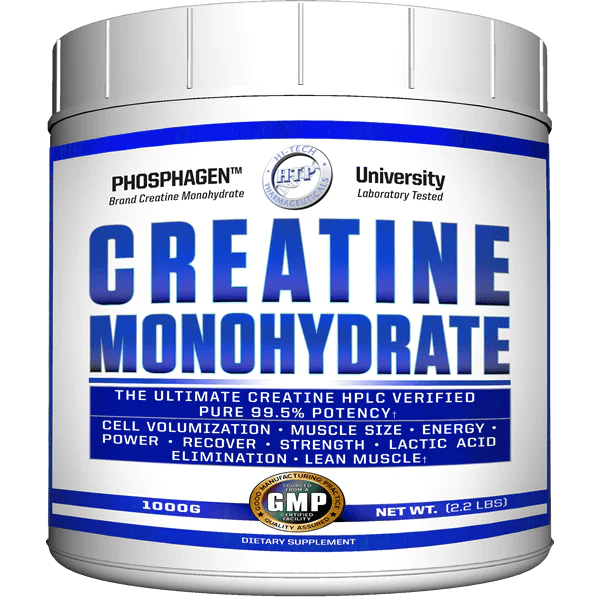 Hi Tech Creatine, 200 Servings
---
Hi-Tech brings you the absolute best Creatine – HPLC Verified 99.5% pure potency Creatine Monohydrate .  
Creatine is a non-essential amino acid that is an important source of chemical energy for muscle contraction. In your skeletal muscles, where you build milk and generate the energy for movement, creatine participates in the complex muscle contraction process to maximize muscle energy. Adenosine Triphosphate, abbreviated to ATP, is a key fuel for muscle contraction, the repetition exercises you perform when bodybuilding. The more ATP you make available to your muscles the more energy created to power bodybuilding and boost performance in aerobic energy demanding sports, like sprinting, rowing, bodybuilding. Normal levels of ATP allow you only a few seconds of high intensity energy.
SUGGESTED USE
Take 1 serving (5 grams) daily with 12-16 oz. of water or non-acidic juice.
We offer free shipping within the USA
Most items are shipped within one business day. Due to product availability, products could take longer to ship.
Orders typically arrive within 3-5 business days.
All orders are provided with tracking numbers.
During holiday seasons, please expect delays in delivery.
Fast shipping. Great product.